Learn about our Team and Culture
We are a team of dedicated professionals, ready to do what ever it takes to make your business grow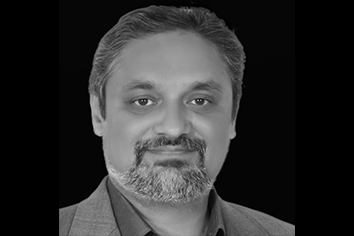 Farhan Zaidi
Farhan Zaidi has over 25 years of experience in Software Architecture, Data Engineering and software development in a variety of languages and technologies. He is skilled in designing data-driven, enterprise-grade software systems, as well as Embedded Systems and Systems Programming. His recently co-founded DreamAI with a vision to apply Deep Learning technology in a variety of domains, with a special focus on Computer Vision for Medical Diagnosis, Natural Language Processing and general Predictive Analytics for business problems.
Farhan holds an MS in Computer Science from the University of Southern California, Los Angeles, USA and a BS in Electrical Engineering from the University of Engineering, Lahore, Pakistan. He has worked for several Silicon-Valley companies in the past in the US as a Senior Software Engineer, and also held key positions in Software industry in Pakistan. Farhan also provides training and consultancy services on Python, Machine Learning, Deep Learning and Advanced Predictive Analytics. He is the author of a Video course on Machine Learning with Python, published by Packt Publishers UK in September 2018 and also given hands-on trainings on Python and Machine Learning in collaboration with one of Pakistan's premier Universities as part of a skills enhancement program for working professionals and graduating students. He has also written blog articles on applying Deep Learning for Computer Vision problems and is actively involved in solving real-world problems. Further details of his work can be found at Linkedin
DreamAI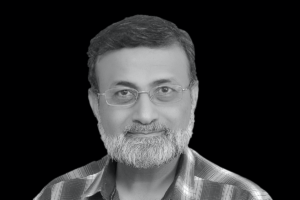 Umar Murtaza
More than 25 years of experience in Linux/UNIX Systems from small scale infrastructure to large data centers. Worked in the fast-paced financial market in New York Manhattan for more than 5 years. Worked on Data Center Migrations, building Disaster Recovery Sites (Data Centers) and Linux Farmhouse.
Designed and developed DevOps infrastructure on cloud (Amazon Web Services and Oracle Cloud). Hands-on in setting up scalable infrastructure, automation, monitoring, and continuous integration and deployment pipelines. Replicated the complete production infrastructure with Terraform. Managed a team of DevOps Engineers to build and support IoT based home security and automation system (goabode.com), with more than 40k active clients. Conducted workshops on Linux/UNIX Administration, Shell Scripting, Ethical Hacking, DevOps, and Python. Developed a video course on "Professional DevOps" for Packt Publishing. After a strong Linux and then DevOps background, stepping into machine learning/data science. Did "Data Scientist with Python" track certification from DataCamp.com, few other MOOCs from Coursera and edX, worked on a few projects with clients in Europe.
An AWS Certified Solutions Architect did a Bachelor's in Electrical Engineering from the University of Engineering and Technology Lahore, Pakistan and Masters in Information Technology from the University of Maryland, USA.
DreamAI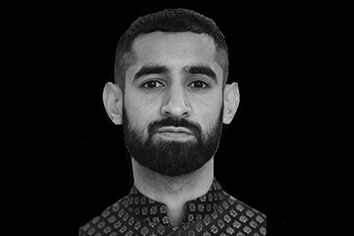 Hamza Farhan
Hamza Farhan is the youngest player of DreamAI team. However, his talent, passion for Machine Learning and Deep Learning technologies and the capacity to perform relentless hard work has made him a key part of our team in a short time. After graduating with a BS in Computer Science in 2018, he joined the team and has since worked on building several Deep learning models, applications and prototypes.
He has worked on Medical Image Analysis, Image Segmentation, resolution enhancement, Food Ingredients classification and Emotion Recognition to name a few. He is well versed in building complex models and algorithms, implementing research papers efficiently and achieving excellent results through extensive experimentation. He plays a key role in the growth and success of the company and has contributed significantly to business development. His main expertise is in Python and the Pytorch Deep Learning framework.
DreamAI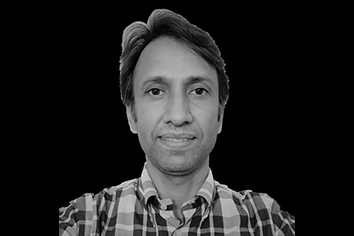 Zaka Kiani
Zaka Kiani is a veteran software architect, designer and developer in C/C++. He has over 18 years of hands-on experience designing and developing enterprise-grade software systems. He is currently leading a team of software engineers on a large application running on .Net platform for a UK based company. He has thorough experience programming on Linux systems on multi-core machines and is well versed with data and code parallelization and distribution issues. He has worked on implementation of several protocol stacks for telecommunications and networking, and has also worked extensively on Node.js and other asynchronous event-driven programming frameworks.
Zaka has a Masters in Computer Science and has worked as a Manager, team lead and software architect on large projects spanning multiple years.
DreamAI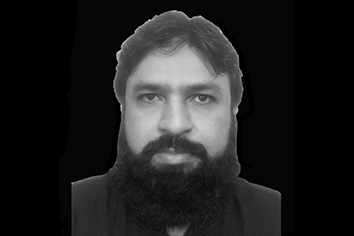 Mansoor-ul-Haq
Mansoor-ul-Haq has extensive hands-on experience of more than 12 years building large and complex software systems. He has built Micro-services for high speed and real-time data processing, developed Network protocol stacks, and also recently hacked and reverse engineered Android Kernel, working with almost no documentation for building a Mobile Network quality measurement and monitoring device for a large Telecom operator in EMEA region.
Mansoor has a Masters in Computer Science and is skilled in Multithreaded and Distributed Applications, Event-Driven Programming, and worked on SIP based VoIP Solutions, DIAMETER and RADIUS protocol Servers, and many other projects over the past decade.
DreamAI